There's no doubt whatsoever that following almost a year of 58694857 lockdowns, a BIG celebration party is needed. In fact, it's probably what's on the top of most people's minds (along with the fact that we all can't believe we're still alive).
So, what better way to celebrate surviving and life than with a huge dress-up theme party idea? After all, they're an incredible way to take any party to the next level.
If you don't live under a rock, you'll be well aware that party themes are a way to ensure that you become the coolest cat in town, and that your guests will have an awesome time, ultimately walking away from an event that you will all remember for years to come.
The most difficult part of your post-pandemic party will be coming up with the perfect party theme, and this is where DrinkUp is able to help by providing you with only the best inspiration. Let's face it, we are the ultimate party Gods.
With everyone on the brink of desperation to meet their friends and family – we need to make sure that this upcoming party is going to be epic. For that reason, we have all come together to look at only the most hilarious post-pandemic party themes. Also, we might just not have anything better to do.
Anyway, in order to help boost inspiration; we've compiled a list of 18 of the most hilarious and unique post-pandemic party theme ideas.
Ready to get started? Let's do it!
#1 Disney Party
Let's get one thing straight, every single person out there, no matter how old they are, has a favorite Disney character. And if they don't? Well, why would you even want to invite them to your party? We know we usually say we're joking, but this time, no, we're not joking.
Anyway! For the Disney party theme, have everyone dress up as their favorite prince, princess, toy, fish, mouse, snowman, or whatever the hell Disney character they want and get ready to party in style… Disney style! With this party theme idea, the costume choices are literally endless.
#2 John Hughes Party
One for all you baby boomers, a John Hughes party theme idea can be amazing if you're looking for an 80's themed celebration. For those from Generation Z that have no idea who John Hughes is, shame on you! But we are going to explain.
John Hughes is a prolific writer and director of some of the greatest teen movies that came to the ugly TV screens of the '80s. If you've ever seen or heard of Sixteen Candles, Pretty in Pink, Ferris Buller's Day Off, and The Breakfast Club, you've seen a John Hughes movie.
So if you are throwing an 80's themed party, and your guests are cool enough to have watched a JH movie, choose your favorite characters and copy any of their extremely recognizable looks!
#3 Graffiti Party
A post-pandemic party to remember – the graffiti party theme. Grab some old white t-shirts, and some black light, because it's time to go ghetto!
Tell your guests to come in all white and be prepared to hand them neon paint or highlighters at the door. The most enjoyable part of this party theme idea? Everybody gets to draw on each other while they dance the night away! You can even cover all of the walls in paper so they can draw on them too!
If you have immature friends, we already know what they will draw – just tell them not to(and then do it yourself).
#4 Apocalypse Party
Get ready to party like it's the end of the world! You'll have a good idea of how to do this now since 2020 pretty much felt like the apocalypse.
The dress-up theme for this one is zombies, aliens, or even the coronavirus bacteria. Maybe some can even mimic some of the top moments of 2020 and dress up as people just trying to stay alive?
#5 Meme Party
A personal favorite of ours. Could be because we're meme lords, could be because we're losers, could be because we have too much time to spare… but we're going to go with the fact it's because we're meme lords.
With memes breaking the internet these days, a dress-up theme for this party theme idea isn't hard to choose from the thousands of options you have available. Mimic Dwayne 'the rock' Johnson's iconic 80's pose in the brown sweater, go as the ''none of my business' Kermit the frog, go as yourself, because you're a joke anyway! (ok this time we are joking, and we're sorry)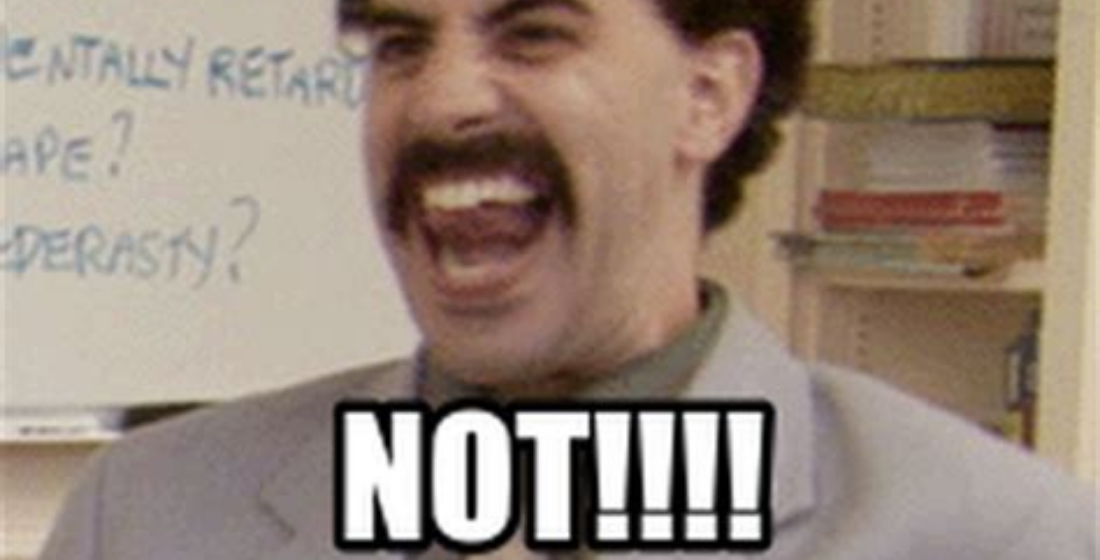 #6 Pajama Party
Ahh, pajamas are truly the best pieces of clothing out there. Or are we just lazy? Regardless of the reason, this party theme idea is a fun (and cozy) one!
From super-cute coordinated sets to hilarious onesies, your friends are going to have immense amounts of fun dressing up for this party idea. The best part of it all? As soon as you get home, you can just jump right into bed!
#7 High School Stereotypes Party
We all loved high school, right? It definitely wasn't the worst part of most of our lives. The cheerleaders, the jocks, the nerds, the goths, the straight-up… weird kids that always seemed to have a love for horses. Classic high school stereotypes are hilarious, and they make an amazing dress-up theme party idea.
Relive the worst time of your life with your now favorite people with this post-pandemic party idea!
#8 Holidays Party
Do we Americans really need an excuse to party? Seriously, no matter what time of year it is, you're able to celebrate any holiday by throwing an epic party!
Now bear in mind, we don't mean you should celebrate Christmas on the 3rd of June. We weren't born on a farm. We mean that you should come actually dressed as a holiday. Like a Christmas tree, or a turkey, or an easter bunny.
Now that we've said it, it kinda seems just as stupid. Regardless though, it's still a great party theme, we swear!
#9 When I Grow Up Party
When you were young, what did you want to be? A cheerleader? A princess? A ballerina? A waitress? Well, this party idea gives you the chance to finally live your dream! The world of dress-up themes are truly your oyster with this one.
#10 Anything But Clothes Party
Ok, for those who are dirty-minded, no we don't mean go naked! This dress-up theme allows you to become a trash warrior. Get creative with bin bags, paper, and whatever covers the junk in your trunk. Most importantly, don't let that junk come out of the trunk, nobody wants to see that!
#11 Candyland Party
Mmmm… candy. Get out there and stock up on your favorite sweets, because it's time for the Candyland party! You obviously want to look delicious, so get creative – M&M's, Fruitbursts, Cheetos, Nerds, Reece's… I think it's time for a snack.
#12 Ugly Sweater Party
Remember those ugly sweaters that you have to smile and say thank you for no matter what? Well, why not make some actual use of them and throw a post-pandemic party full of ugly sweaters? This is an especially great party idea in the winter when it's chilly.
#13 You Are What You Eat Party
Similar to the Candyland party, but for all of your favorite snacks. Are you a college student who lives off Ramen? Or a Sushi connoisseur? What about picture-perfect pasta or pizza? Whatever it is, express your love for food with this fun party theme idea.
#14 Grammys Afterparty
It's time to luxuriously dress to impress with a Grammy's post-pandemic party. Get everyone to dress up as their favorite artist. But bear in mind, there will probably be around 20 Ariana Grande's! Is she popular right now? Who knows. Anyway, try your best to be unique, and have fun!
#15 Anything But Humans Party
Very similar to party idea #12, the anything but clothes party. However, this time – you can't dress up like a human being! This is a truly hilarious dress-up theme. Everyone is required to think of their favorite animal, and dance like they're in the wild!
#16 Dynamic Duos Party
We just had to end with the dynamic duo dress-up theme. This party idea requires you to dress up as your favorite dynamic duo: a lighter and a joint, a cop and a donut, Lilo and Stitch. Make it super creative, and most of all, fun!