House Parties vs. Venue Parties – What's More Worth Your Time?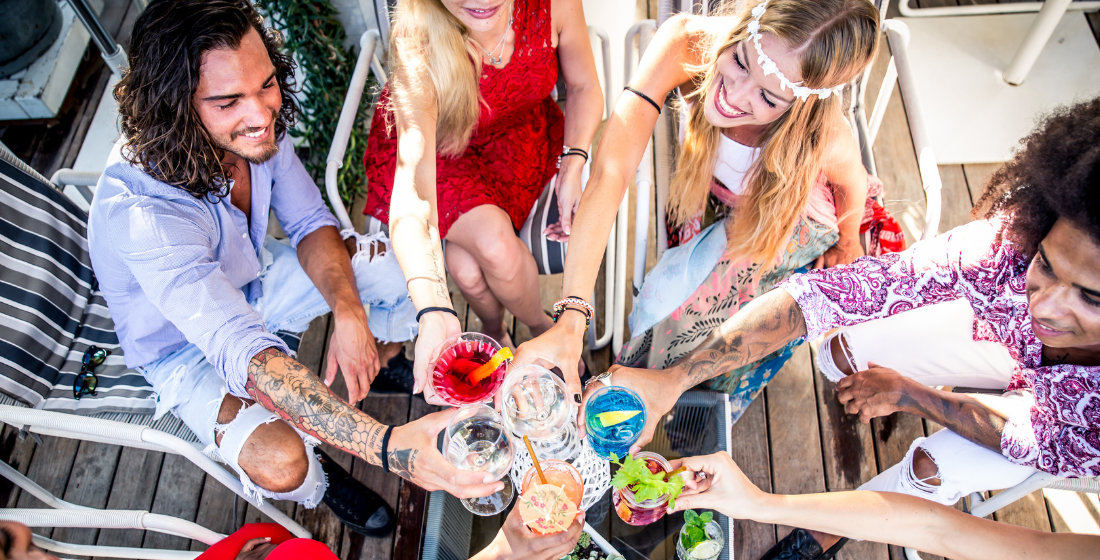 Have you always wanted to throw a party? When we say party, we're not referring to one that's just 'good', but one that's mind-bendingly, unimaginably, once-in-a-century awesome?
A party is pretty much the ultimate social gathering, but there's a lot of pressure when it comes down to hosting one. The biggest stress of all, is deciding where to throw it. I mean, hosting a venue party can be an incredible experience as can throwing a house party, but like anything, there are pros and cons to both.
You have so much to consider when it comes to hosting a venue party, you've got to choose the right environment within the venue party hall, the food, the theme, the bar, and of course, the payments. And then you have house parties, much more personal but also come with a list of their own cons, the main one being your next-door neighbor Karen knocking on the door telling you to ''keep it down'' when it's just hit a minute after 9pm. So, which one is the better option? How do we cultivate that perfect ''I tried, but I didn't try too hard'' atmosphere? To make sure you quickly become the Great Gatsby of your social circle, DrinkUP has provided you with a list of all the pros and cons related to hosting a house party vs hosting a venue party so you're able to make the right decision, and party the night away in style.
The Pros and Cons of Throwing a House Party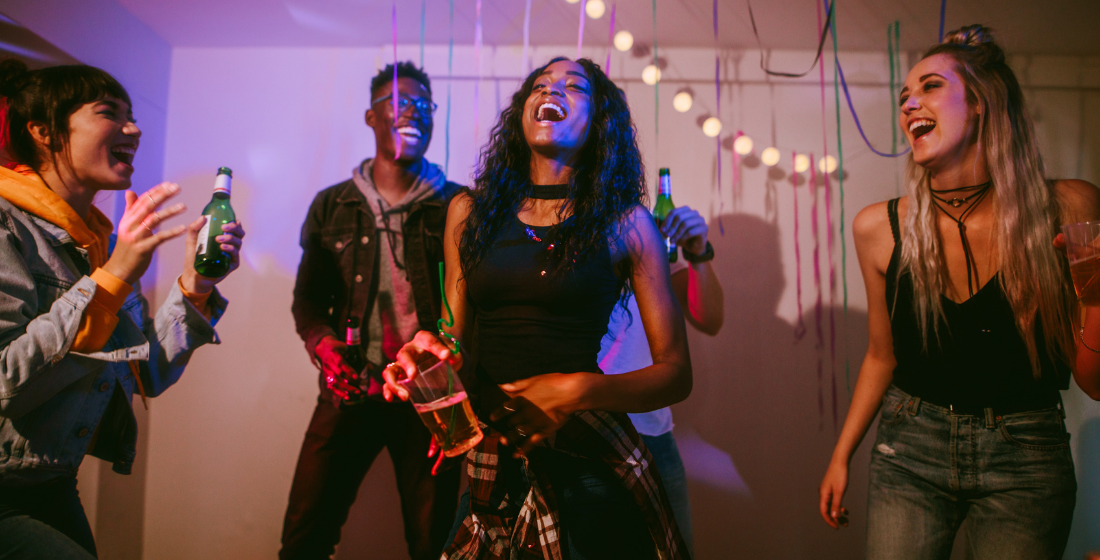 Hosting a house party can be a lot of fun! You're the host with the most for the night, and all eyes are on you and your home. It's the perfect way to impress your social circle, and for one night only, you're in charge. Everything is up to you, the music, the alcohol, the food, and even the amount of people.
Whilst throwing a house party can be an awesome experience, if you're not careful, things can get out of hand pretty quickly. Check out our list of hosting a house party pros and cons so you can make sure it's what you want to do.
The pros:
You're able to elegantly impress – Throwing a house party is an astounding way to impress your friends, and even your family. They're also great when it comes to interacting with neighbors you may have not spoken to yet. On top of it all, you have a chance to show off the decor in your home along with your awesome interior design skills.
Throwing a house party can be fun! – A big bonus in hosting a house party is that it simply is just a crazy amount of fun when done right. You're able to use your slick organization skills to make it the party of dreams, without having to compromise with anyone.
The world is your oyster when it comes to choosing food and drinks – Do you want to impress with your cooking? Order pizza? Have no alcohol or only certain alcohol? Whatever it is you want to do, you have the freedom to offer your guests a unique food and drink experience of your choice. In contrast to hosting venue parties, the food and drinks you choose to offer can go as far as your skills or imagination.
Flexibility is a big bonus – Hosting a house party allows much more flexibility when compared to hosting a venue party. You're able to make last-minute changes, hire any type of entertainers you want to hire (no we don't mean strippers), and if people don't like your music, you can just simply switch up your Spotify playlist (which is insulting, to say the least) but can be done. You should, however, and this is just a tip, probably kick anyone that said that they didn't like your music out of your house. Trust us, you don't want such individuals around you.
House parties are more intimate – The comfortable aspect of throwing a house party is probably the biggest benefit of all. No dress code and a smaller space means that you and your guests are going to feel much more comfortable when interacting with one another, this ultimately results in getting more personal and increasing relationships.
With the right games, the amount of fun is endless – What better way to spend a night at home with friends than a great selection of drinking games? They're always a great addition to help loosen up the mood and get everybody interacting. Here at DrinkUP, we're the drinking game Gods, and as you can see, we're also pretty modest. If you're looking for a fun and easy way to get everyone wasted, click here for a list of some of the best drinking games to get the party started.
And now, the cons:
It's cleaning time! – Probably the biggest con of all – the cleaning. The bigger the house party, the bigger the mess. Let's face it, you're going to wake up with a blistering hangover, and you probably, actually definitely, can not be bothered cleaning up after your wild night.
The planning and set up means time management is a must – Hosting a house party means that managing your time is vital. From the decoration preparation to cooking the food to preparing the drinks, it all costs time and money.
Inconsiderate guests may ruin your furniture – We've all been there, from wine spills on your new rug to broken furniture, inviting the wrong people to your house could fill you with regret. Obviously 99% of the time, this won't be done on purpose. But when people start drinking they tend to lose control, this can result in broken things along with a broken heart.
The well-known parking problem – When throwing a house party, you're looking to provide your guests with a comfortable experience.If the area in which you live doesn't offer many parking spaces, your guests will probably suffer while trying to find a spot.
Granted if the plan is to get wasted, then nobody should be driving anyway. But if it's a child's birthday party, you're probably looking at staying alcohol-free for the night. This only means one thing: people with kids + parking far away + having to walk = not a happy guest experience.
Some guests may overstay their welcome – Going back to inconsiderate guests, you'll always find some that just don't know when enough is enough. When everyone has left you'll always find that one lurker that really just doesn't have any idea that the night has ended, no matter how many hints you throw at them. For this reason, be prepared to offer an overnight stay for when you just don't have the energy to hint anymore.
Neighbors might cause problems for you – The Karens of the world are everywhere. Anywhere you go, you're likely to find one. In fact, It's estimated that in total, 1,109,434 people in the U.S. are called Karen. Sometimes, they hide under code names like Susan, or Brenda, but don't fall for it. A Karen can be detected under any persona by simply looking out for their main key phrase: 'I'd like to speak to the manager'' or their well known inverted bob or lob haircut. If a Karen happens to knock on your door and complain, simply just tell her that you're the manager and there's nothing further you can do.
The Pros and Cons of Hosting Venue Parties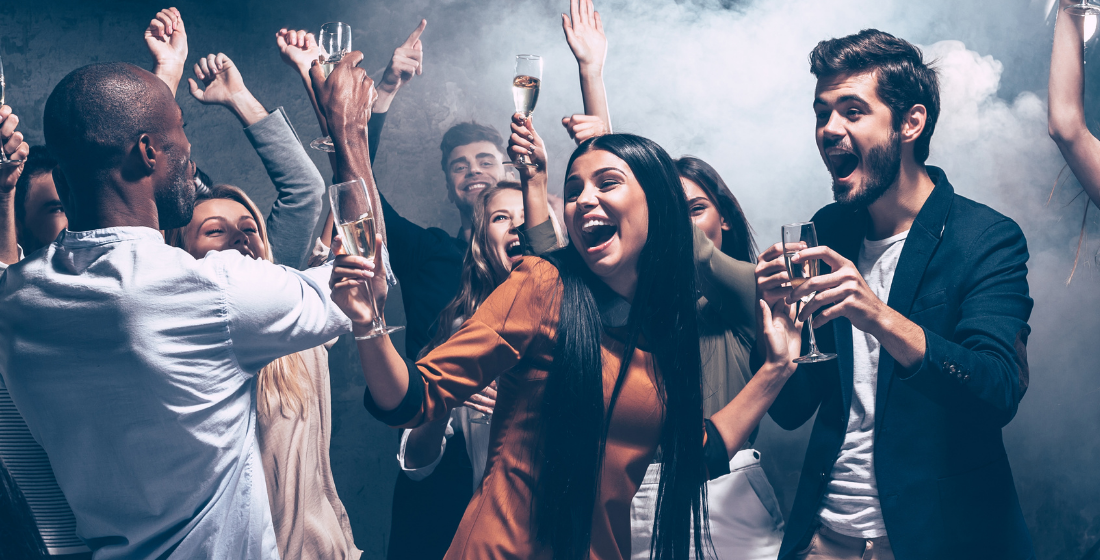 When it comes to throwing the venue party of dreams, only you know what's best. You have to consider the venue party hall, the decoration, the capacity, and the fact that you don't have the flexibility to do what you want. But all in all, it's a pretty incredible experience. Let's take a look at the pros and cons of hosting a venue party.
The pros:
Research and organization are easy – With technology the way it is nowadays, finding the venue party hall to meet your requirements is pretty easy. With a quick ''venues near me'' search on Google, you should be presented with a big list that you're able to choose from. On top of that, you can even pick from a wide range of great event planners that will handle everything to make sure it's a success, so all you have to do is sit back, relax, and wait for the day to arrive.
The logistics are already in place – Hosting the venue party that'll put you on the map should always at the very minimum, have the basics in place. From fully equipped kitchens for catering to sufficient bathroom facilities, to parking; venues tend to have all of this stuff already figured out.
Less stress = more time for fun! – Why stress out when instead, you could be having the time of your life? Hosting venue parties doesn't always mean that you're responsible for assigning all of the tasks, or even worse, doing them yourself. The venue party staff should take care of all your needs, so you're able to make your guests feel welcome and encourage a good time.
When all is said and done, no cleaning! – The biggest benefit of hosting a venue party – no cleaning! When the party ends you can simply say 'thank you and goodbye'.
The cons:
It ends when it ends – The venue party hall is likely to impose restrictions on what time your party ends. They probably have a bunch of licenses that restrict them from playing loud music and serving alcohol past a certain time which means it becomes time to say goodnight well before you want to.
No freedom to unleash your creativity – When hosting a venue party, the restrictions don't just stop at what time your party ends. They go on to how much you can decorate the room, where you put certain items, and the type of lighting. However, that's not to say that they won't try their absolute best to meet your needs.
You have to abide by the rules – Health and safety is a big deal for any venue and most will definitely not be prepared to put anyone in danger. That means no last-minute changes of extra guests, no furniture that could fall and harm anyone, and no getting drunk to the point you can no longer stand up. Whilst this does limit your options and leave you with less flexibility, it's kind of a pro at the same time – health is wealth!
It can be pricey – Probably the biggest con of hosting a venue party – the burning hole in your wallet when you're done. While a venue is probably the better option, it can be pricey! The venue party halls you're looking to rent might be relatively affordable, but everything on top of it like the catering, DJ, and decoration can sum up to a pretty significant price. If you're going to be hosting a venue party, make sure you have enough funds to make it a good time!
So, What's It Gonna Be?
As you can see, there are many pros and cons that come with both hosting a venue party and hosting a house party, you just have to decide what's best for you. If you're not looking for anything over the top, then throwing a house party is probably your best bet. Plus, you can use all of our amazing games and our upcoming DrinkUP! app to make sure your guests have the best possible time. If you haven't already, click here to sign over the deed to your soul and receive an instant email when our highly anticipated app has launched